Our View as Reader feature is there to help you view your story as a reader would, before or after you've published, to give you a sense of what your story will look like from the reader perspective and help you make changes based on that.
View as Reader acts like a Preview button on all of your stories and story parts.
Select a platform for more details.
On iOS
You can find View as Reader:
on individual story parts
on the story details page
on the story on your profile page
To view individual story parts as a reader:
Tap on the Create button in the bottom navigation bar
Navigate to your story part
Tap the Part Number in the top menu (e.g. 'Part 1')
Select View as Reader
To view the whole story as a reader from the story details page:
Tap on the Create button in the bottom navigation bar
Navigate to your story
Tap the More button in the upper right-hand corner
Select View as Reader
To view the whole story as a reader from your profile:
Tap on your profile picture in the top-right of the home screen to go to your profile
Select the story from your works
Select View as Reader on the Story Details page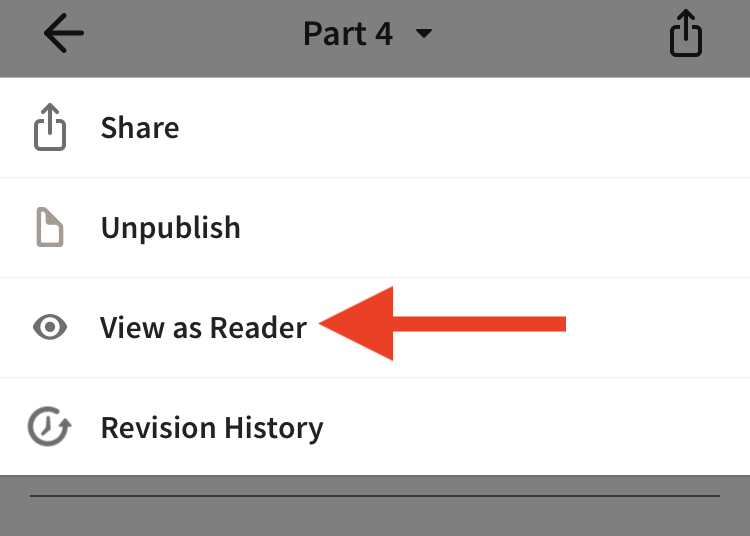 On Android
You can find View as Reader:
on individual story parts
on the story details page
on the story on your profile page
To view individual story parts as a reader:
Tap the Create button in the bottom navigation bar
Navigate to your story part
Tap the Options button in the upper right-hand corner of the story part
Select Preview
To view the whole story as a reader from the story details page:
Tap the Create button in the bottom navigation bar
Navigate to your story
Tap the Options button in the upper right-hand corner
Select View as Reader
To view the whole story as a reader from your profile:
Tap on your profile picture on the top-right of the home page to go to your profile
Select the story from your works
Select View as Reader on the Story Details page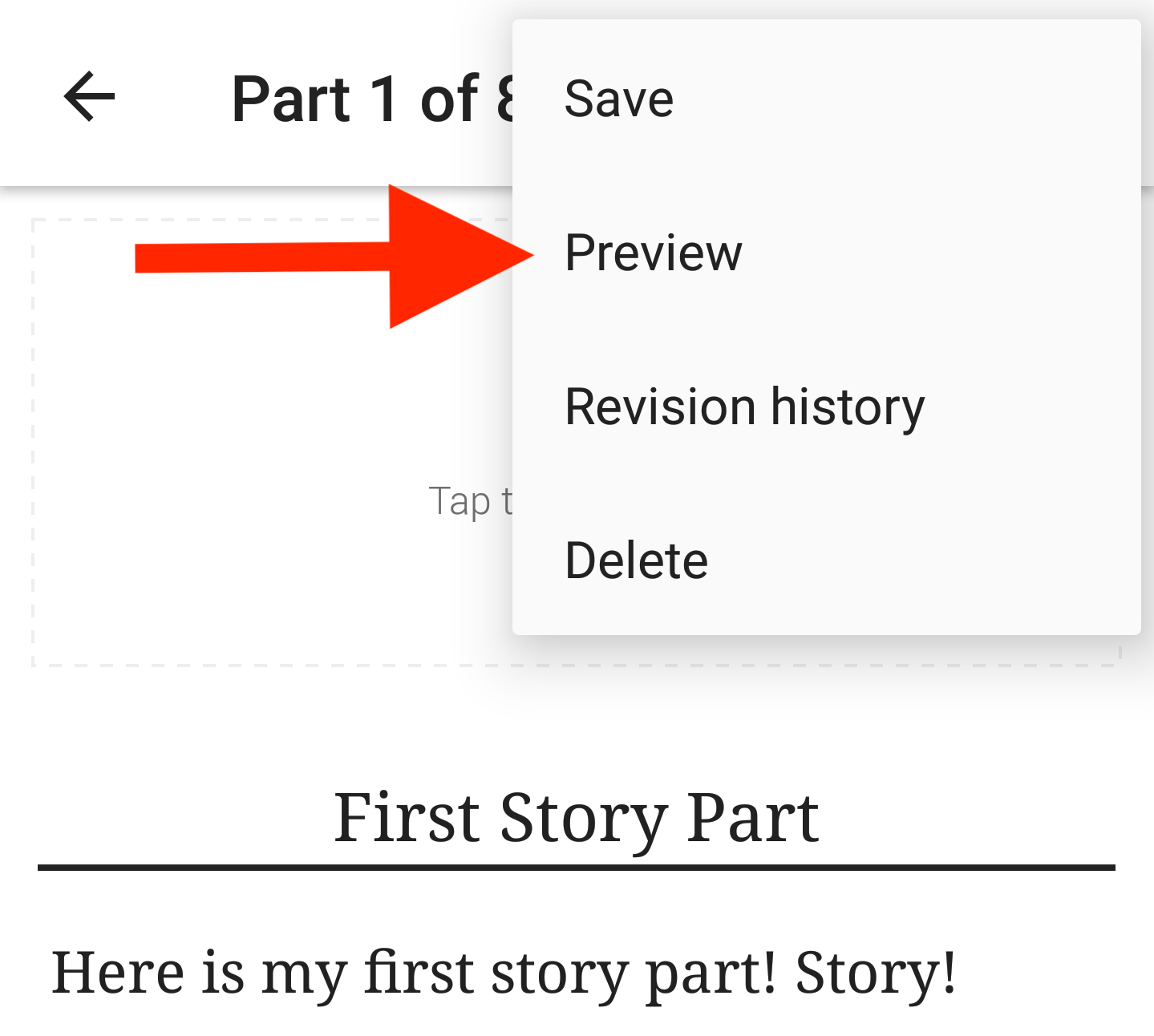 On Web
You can find View as Reader:
on individual story parts
on the story details page
To view individual story parts as a reader:
Click Write in the top navigation bar
Select the story
Click the More button next to the story part
Select View as Reader
To view the whole story as a reader:
Click Write in the top navigation bar
Select the story
Select View as Reader under the cover on the left of the Table of Contents