To manage any of your app subscriptions on Android, you need to go through the Google Play store. Wattpad is not able to manage any subscription changes on your behalf. 
To access your subscription settings:
1. On your Android device, open up Google Play
2. In the top left nav menu (inside the Search button), click on the menu and choose
My Apps & Games
3. Scroll down to find the Wattpad app and select it (do not click the "Open" button as this will merely open the Wattpad application)
4. Click on Manage Subscriptions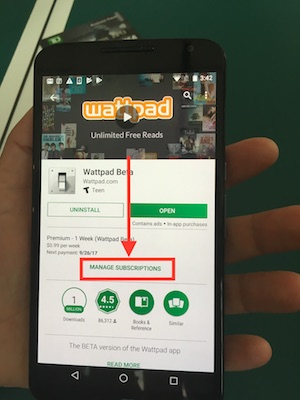 5. From the "Manage Subscription" modal you will be able to change your renewal period, upgrade or cancel your subscription
If you need any further assistance to manage your subscriptions OR if the instructions above are not working, please refer to the following information about Google Play.