On Wattpad, the health and safety of our community is of the highest importance. If you have reached this page because you have experienced cyberbullying and/or you are seeking help for feelings of depression, suicide, harassment, eating disorders, or self harm, please consider using the resources below.
It is our sincerest hope that you will be able to get through the difficulties with the support from others.
We know being online during uncertain times can be confusing. MediaSmarts put together some of their best resources to help you manage during this time. To learn more about mental health during the COVID-19 pandemic, CAMH has created a resource that you can find here. If you are in crisis, please use one of the helplines or texting resources below.
Know someone in need?
If you come across a user who you fear is in danger, either by threat of abuse, suicide, depression, cyberbullying, or self-harm, we ask that you please report it to us immediately. Reports can be made by clicking the REPORT button on the content post (as shown in the screenshot below):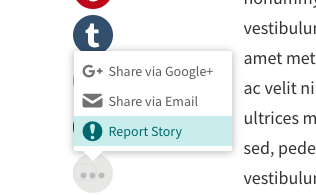 Please include a short paragraph explaining your concerns in the request.
Additional Resources
Make note of the contact details below for your region. If your region is not listed, please feel free to contact us via support.wattpad.com and we will find you the necessary information.
Location
Agency Information
United States & Canada

Crisis Text Line

Kids Help Phone (Canada)

National Suicide Prevention Lifeline (USA)

Crisis Services Canada

Drug and Addiction Resources

United Kingdom & Ireland
Samaritans


08457 90 90 90 (UK)
1850 60 90 90 (Republic of Ireland)

Crisis Text Line

Childline

Argentina

Teléfono de la Esperanza

Centro de Valorizacion de la Vida Samaritanos

Centro de Atencíon al Familiar del Suicida

Australia
Lifeline Australia


08 93 81 5555
08 93 88 2500 (youthline)
1800 198 313 (freecall countryline)

Belgium/ België

Centrum Ter Preventie Van Zelfdoding

Brazil & Portugal
CVV


email helpline: central@cvv.org.br
55 11 31514109

Czech Republic/ Česká republika
Centrum sociálních služeb Praha (Prague Helpline)




Denmark
Livslinien

Finland/Suomi

Suomen E V Lut Kirkko

Finnish Association for Mental Health

France

SOS Help

S.O.S Amitié

Germany/Deutschland

Telefonseelsorge

0800 111 0 111

0800 111 0 222

Youth Life Line

British Armed Forces Link (Germany)

0800 181 0771

0800 181 0772

Hong Kong/Heung Gong
香港
The Samaritans


Suicide Prevention Services

India/ भारत

SNEHA

Lifeline Foundation

+91 33 2474 4704
+91 33 2474 5886
2474 5255

AASRA

Israel/ ישראל
ERAN


1201 (hotline)
972-9 8891333 (from abroad)

Italy/ Italia

Telefono Amico Italia

Samaritans - ONLUS

Japan/日本

Befrienders International, Tokyo

03 5774 0992 (counselling)
03 3498 0231 (face to face)

BI Suicide Prevention Centre, Osaka

Malaysia

Lifeline Association of Malaysia

(063) 92850039
(063) 92850279
(063) 92850049

Netherlands/ Nederland
British Armed Forces Link (Netherlands)


Foundation 113 Suicide prevention

New Zealand
National Depression Initiative


0800 111 757
SMS: 5626
team@thelowdown.co.nz

Youthline


0800 376633
SMS: 234
talk@youthline.co.nz
parenttalk@youthline.co.nz

Norway/Norge

Kirkens SOS

Philippines

Manila Lifeline Centre

(02) 8969191
0917 854 9191 (mobile phone)

Poland/Polska

Olsztynski Telefon Zaufania 'Anonimowy Przyjaciel

Romania/România

Alianta Romana de Preventie a Suicidului (Romanian Aliance for Suicide Prevention)

Singapore/新加坡 / சிங்கப்பூர்

Samaritans of Singapore

South Africa

Befrienders Bloemfontein

The South African Depression and Anxiety Group (SADAG)

South Korea/ 한국 / 韓國

Love-line (Sarang-Jonwha) Counselling Centre

(2) 715 8600
(2) 716 8600
(2) 717 8600
(2) 718 8600

HopeClick

Visit website for hotline information

Spain/España
Teléfono de la Esperanza

Sweden/ Sverige

Nationella Hjälplinjen

Nagon att tala med Samaritans

Switzerland/Schweiz

PARSPAS

Tel 143 - Die Dargebotene Hand

Taiwan/中華民國 /臺灣/台灣
Taiwan Suicide Prevention Center

Trinidad and Tobago

CUREPE LifeLine

Turkey/Türkiye

Emergency Hotline

Other Countries

PAKISTAN

RUSSIA

INTERNATIONAL

Befrienders
View list of suicide prevention hotlines from the drop-down menu at the top of the page
Better Help
BetterHelp will match you to one of 4,000 licensed therapists. Get feedback, advice and guidance from your counselor: betterhelp.com/wattpadhelp