Story descriptions are a great way for users to quickly read what your story is about and to decide if they want to read your story. We recommend adding a compelling description to your story to build your audience, as stories with descriptions get 100x more reads than ones without!
Descriptions have a limit of 2000 characters, so if you go over this limit the description may not save. We also don't allow external links in story descriptions to help keep our community safe, so your description might not save properly if you include a link, and will remove the title of the story.
Click on a platform to find out more.
On iOS and Android
Tap on the Create button in the bottom navigation bar
Navigate to your story
Tap on Description
Type in your description, then tap on Save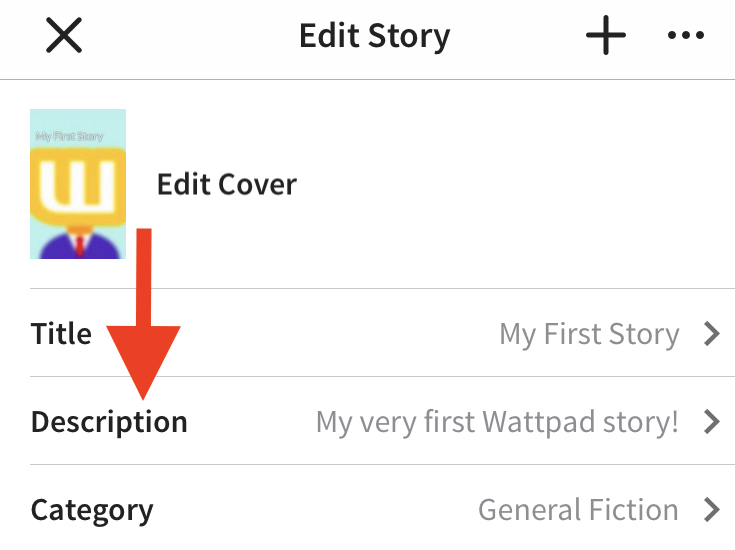 On Desktop Web
Click on Write on the top navigation bar
Navigate to the Story Details page of your story
Type your description into the Description box
Tap on Save in the upper right-hand corner when you're done