By default, when you create a new story, its status will be marked as Ongoing.
When you have finished writing a story, you can mark it as Complete to let others know that your story has ended. This can help you reach a wider audience, as some users prefer completed stories. It may also make your story more discoverable because stories can be filtered by a 'completed' status in the search bar.
Note: You can revert the story to ongoing at any time by following the same steps.
Select a platform for more details.
On iOS
Tap on the Create button in the bottom navigation bar
Navigate to the story
Toggle the Completed switch
Close the page to save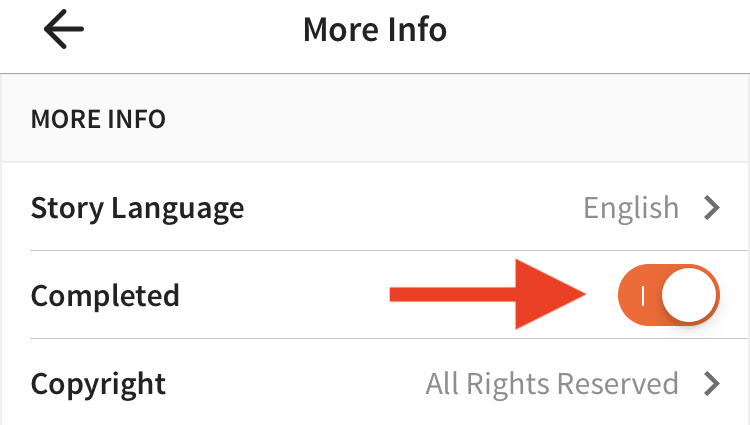 On Android
Tap on the Create button in the bottom navigation bar
Navigate to the story
Tap on More Info
Check the box beside Completed Story
Tap on the Navigate up button to save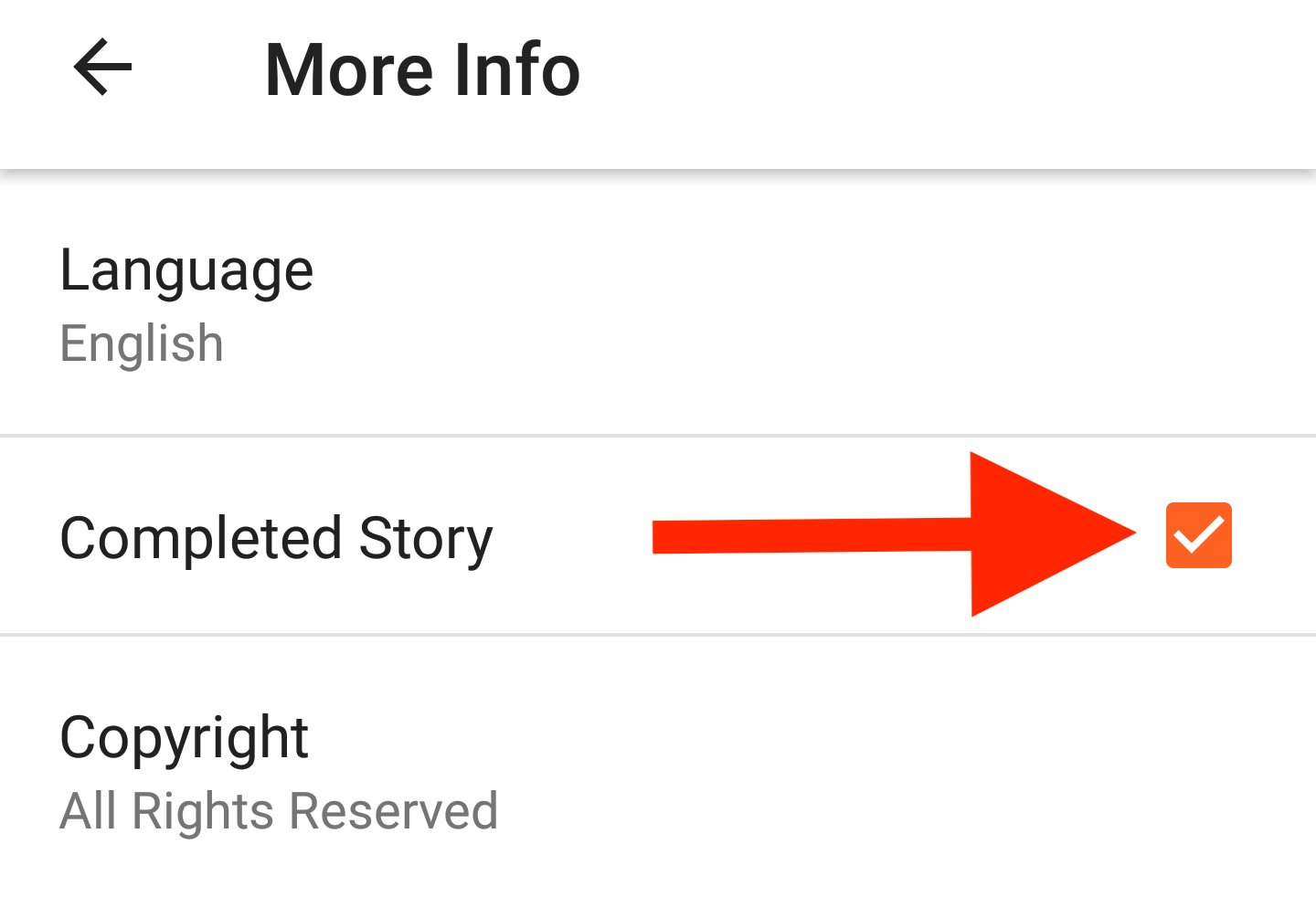 On Web
Select Write on the top navigation bar and select My Stories
Click on the story title and select the Story Details tab
Scroll to the bottom of the page and toggle the Completed switch next to Story Status

Click on Save in the upper right-hand corner