By following other users, you can be up-to-date with what writers, readers or even friends are doing on Wattpad.
You'll get notified on:
New stories they begin
Announcements they send out to all of their followers
You can follow a maximum of 1000 users and you can unfollow a user at any time.
Select a platform for more details.
On iOS & Android
To follow a user:
Option 1: On a user's profile
Go to a user's profile
Tap on the Follow button underneath the profile picture
Option 2: On the search page
Type in a username
Select Profiles
Tap on the person icon of the user you want to follow
To Unfollow:
Option 1: On a user's profile
Go to the user's profile
Tap on the Following button
Option 2: On the search page
Type in a username
Select Profiles
Tap on the person icon of the user you want to unfollow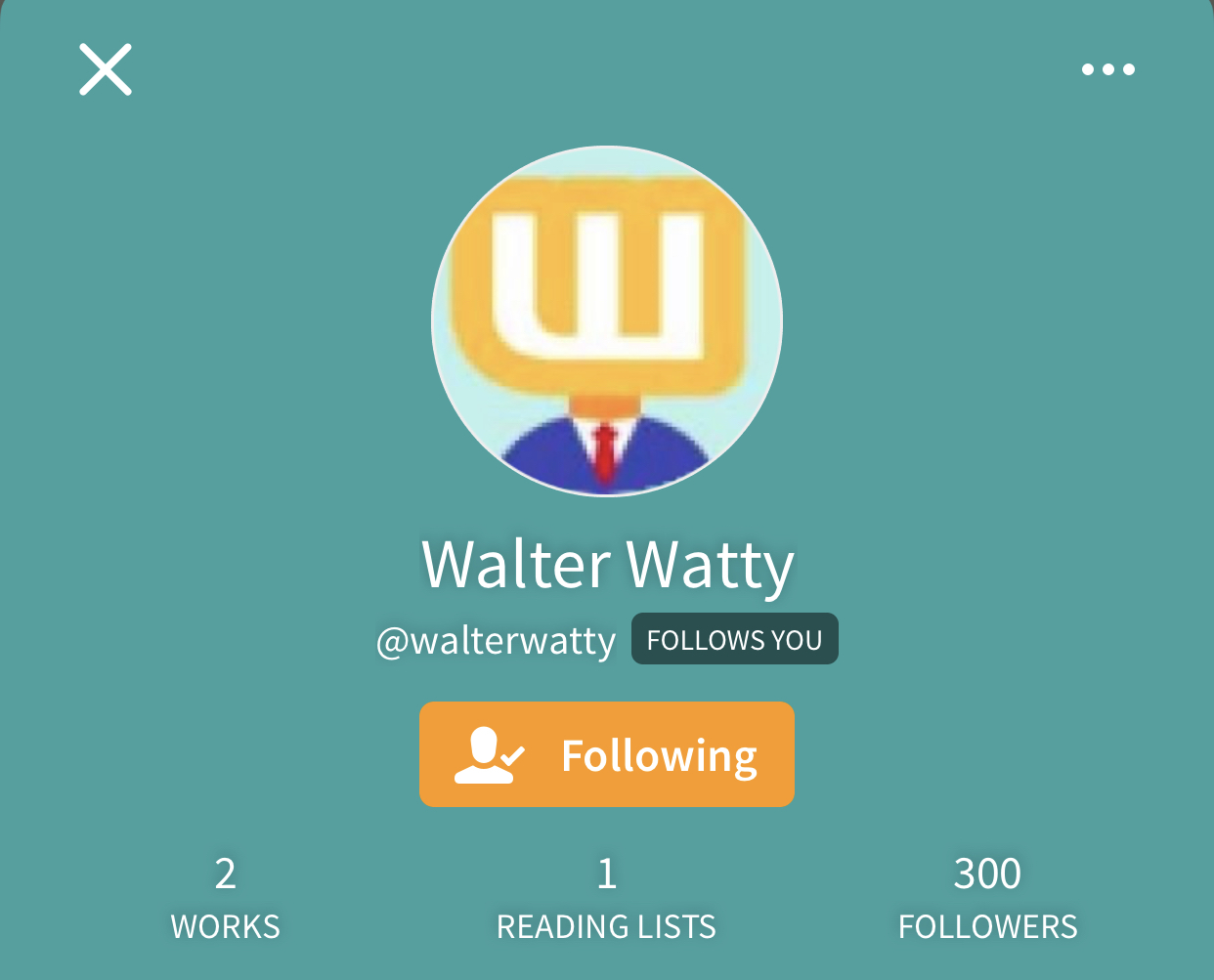 On Web
To follow a user:
Go to the user's profile
Click on the Follow button

To unfollow a user:
Go to the user's profile
Click on Following