By following other users, you can be up-to-date with what writers, readers or even friends are doing on Wattpad.
You'll get notified on:
New stories they begin
Messages they send out to all of their followers
Stories that they add to their reading lists
Stories they voted on
Stories they commented on
You can follow a maximum of 1000 users and you can unfollow a user at any time.
Select a platform for more details.
On iOS & Android
To follow a user:
Option 1: On a user's profile
Go to a user's profile
Tap on the Follow button underneath the profile picture
Option 2: On the search page
Type in a username
Select Profiles
Tap on the person icon of the user you want to follow
To Unfollow:
Option 1: On a user's profile
Go to the user's profile
Tap on the Following button
Option 2: On the search page
Type in a username
Select Profiles
Tap on the person icon of the user you want to unfollow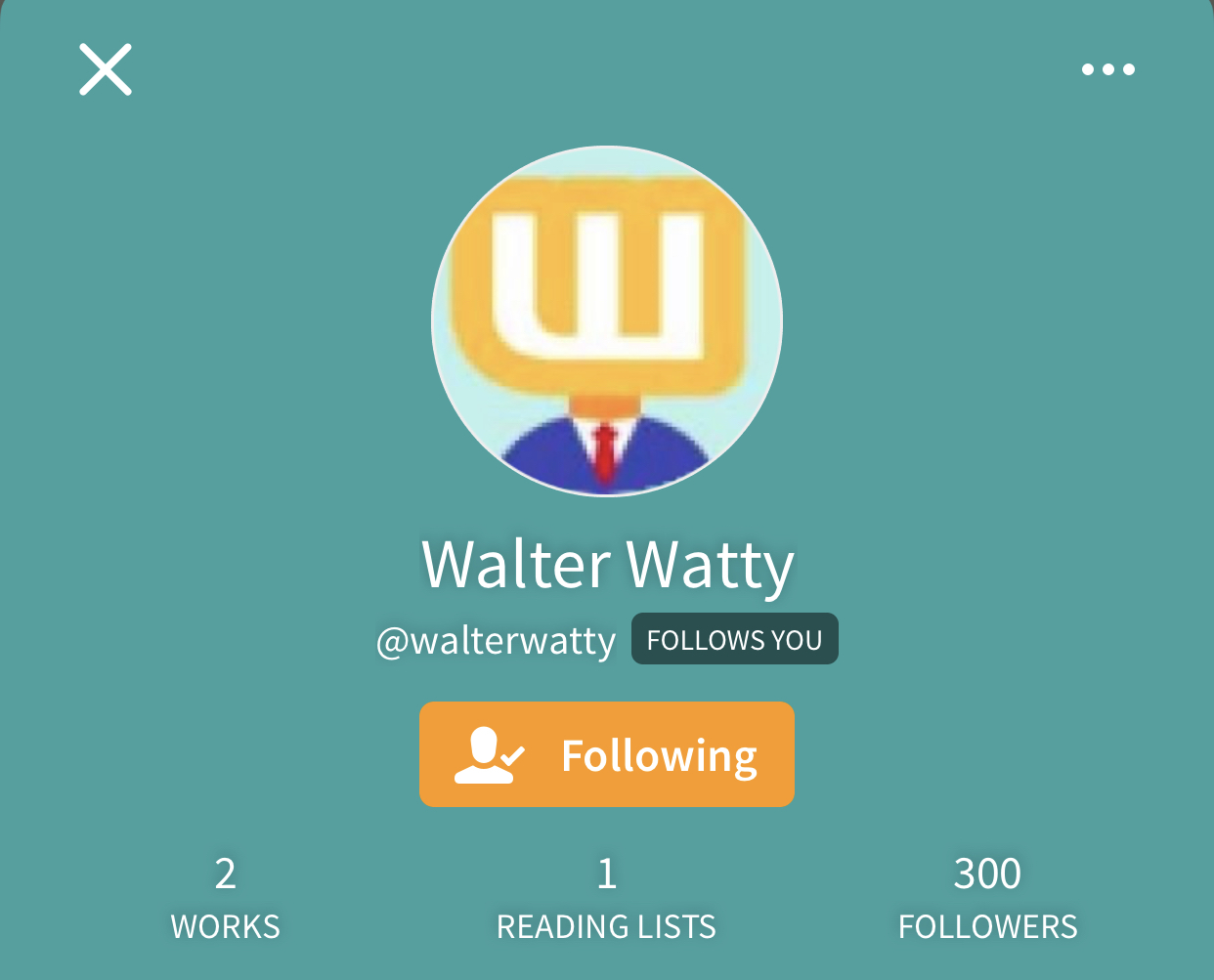 On Web
To follow a user:
Go to the user's profile
Click on the Follow button

To unfollow a user:
Go to the user's profile
Click on Following