If you have important news that you want to tell the world, you can send a message out to all of your followers by making an Announcement. 📣
Head over to your Profile and select your Conversations feed. From there type a message and select "Notify my followers".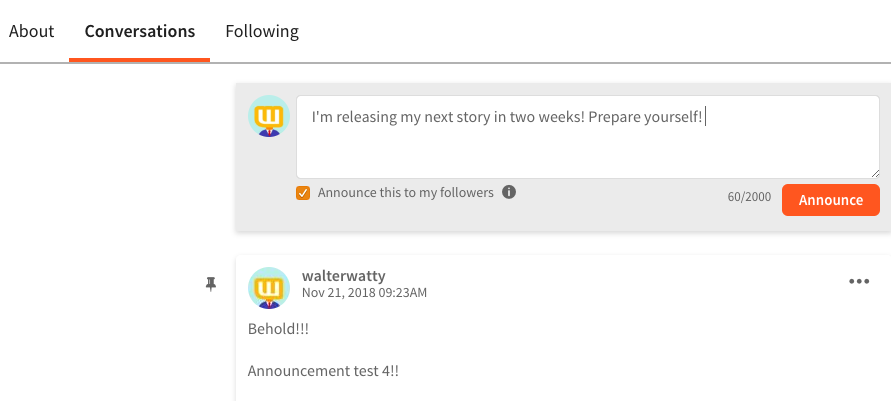 All of your followers will get a notification with a link to your message, which will be displayed at the top of your message board on your profile.
Just as with comments, messages are limited to 2000 characters.
Remember to keep them for special circumstances. After making 3 announcements in a day the notification to your followers will be redirected to the Newsfeed.
Select a platform for more information.
On iOS
Go to your profile
Tap on Conversations
Tap on Post a Message and type in your message
Slide the button beside 'Notify My Followers' on
Tap Post
On Android
Go to your profile
Tap on Conversations
Tap on Post a Message and type in your message
Check the box beside 'Notify My Followers'
Tap Post
On Web
Go to your profile
Click on Conversations
Type in your message
Check the box beside 'Notify My Followers'
Click Post