You have the ability to send a private message to another user and this message will only be visible to you and that user.
Messages appear in a private conversation in order of which they are sent. New messages are marked with an orange dot (on iOS) or are bolded (Android, Web).
You can also delete private messages, but once deleted, these messages cannot be restored.
Please note that in order to help with performance on Wattpad, there are only a certain number of conversations that store in your inbox, as well as a certain number of messages between users. Once you hit this threshold, the older messages will be automatically deleted. If the system has deleted messages, we do not store logs of these messages and so we unfortunately cannot retrieve them.
Select a platform for more information.
On iOS
To check your inbox:
Tap the Updates button
Select Messages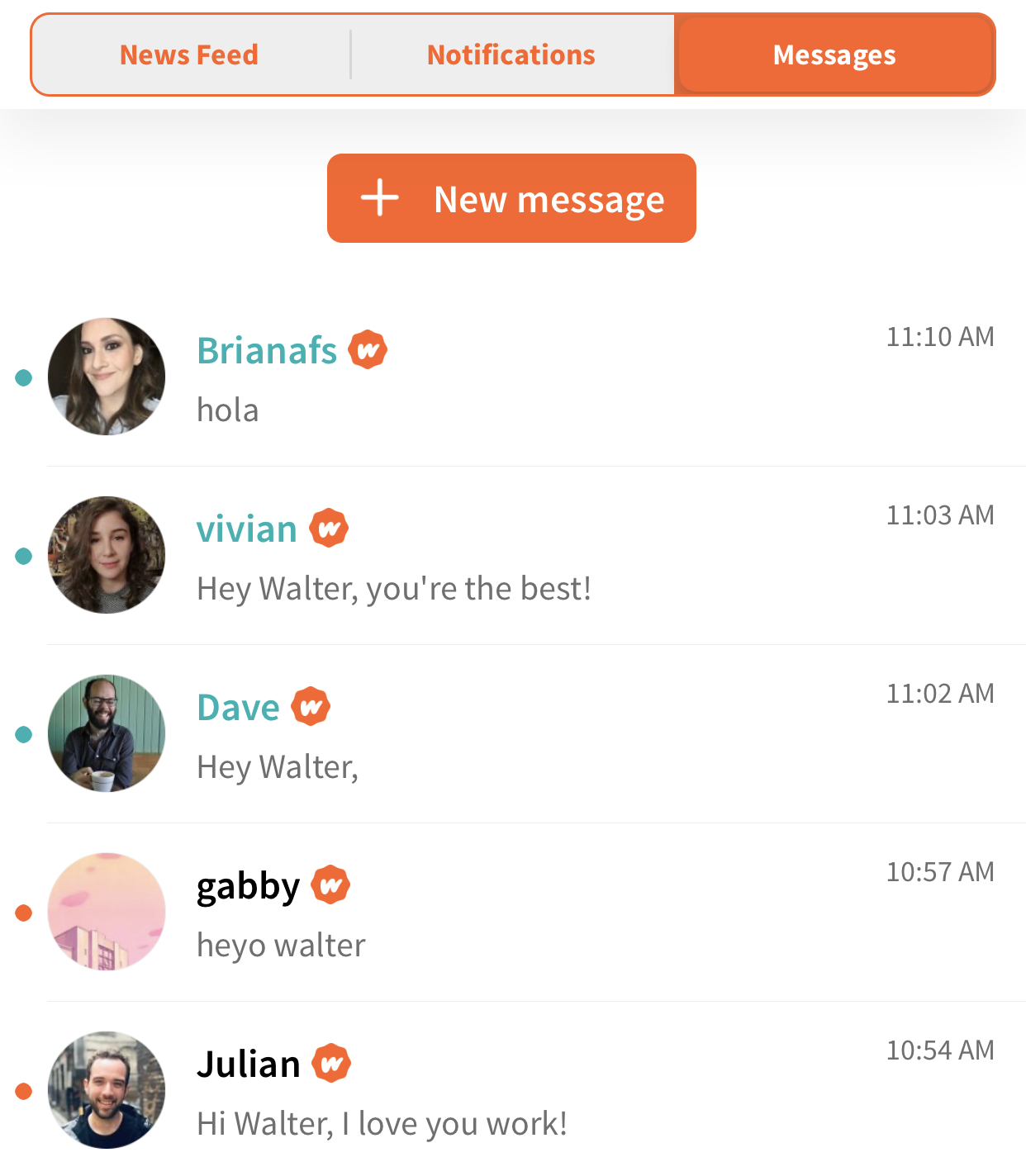 To send a private message:
Option 1: From your Inbox
Tap the Updates button
Select Messages
Tap on + New Message
Type in the username of the user you'd like to message and tap on the username in the list
Type in your message
Press Send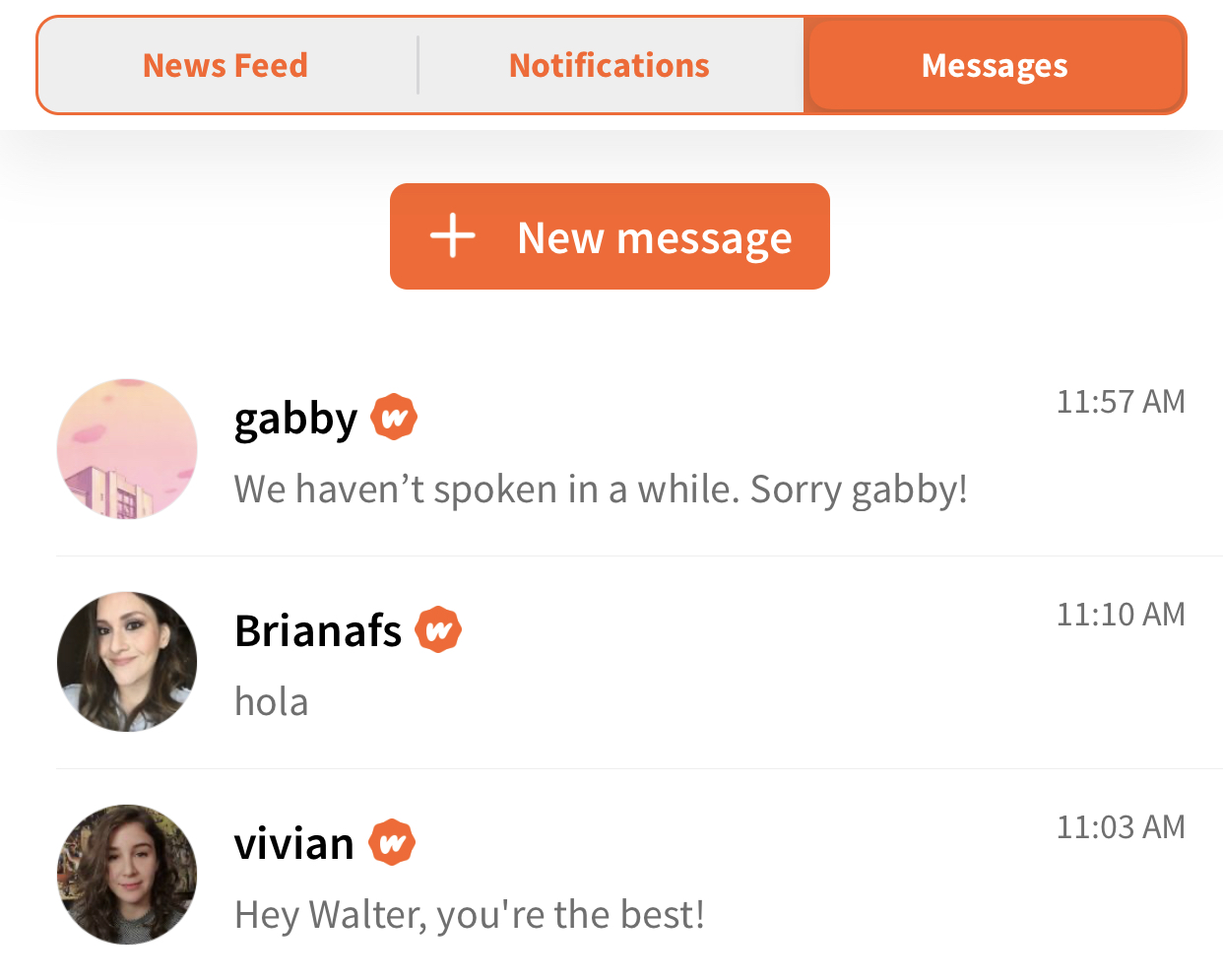 Option 2: From another user's profile
Go to the profile of the user you want to message
Tap the More button in the upper right-hand corner
Select Send a message
Type in your message
Press Send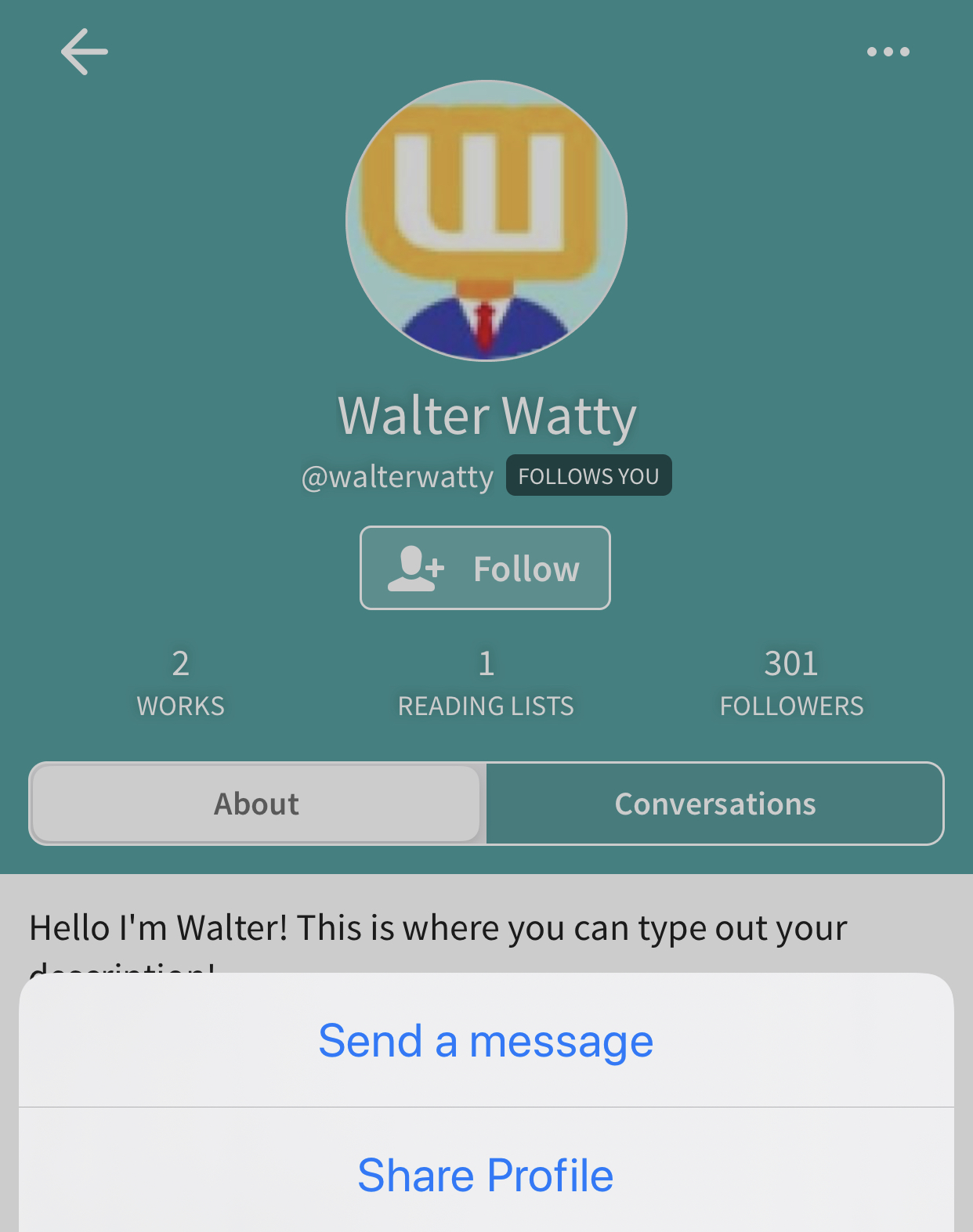 To delete a private message:
Option 1: In your inbox
Swipe the message to the left
Tap Remove
Select Delete Conversation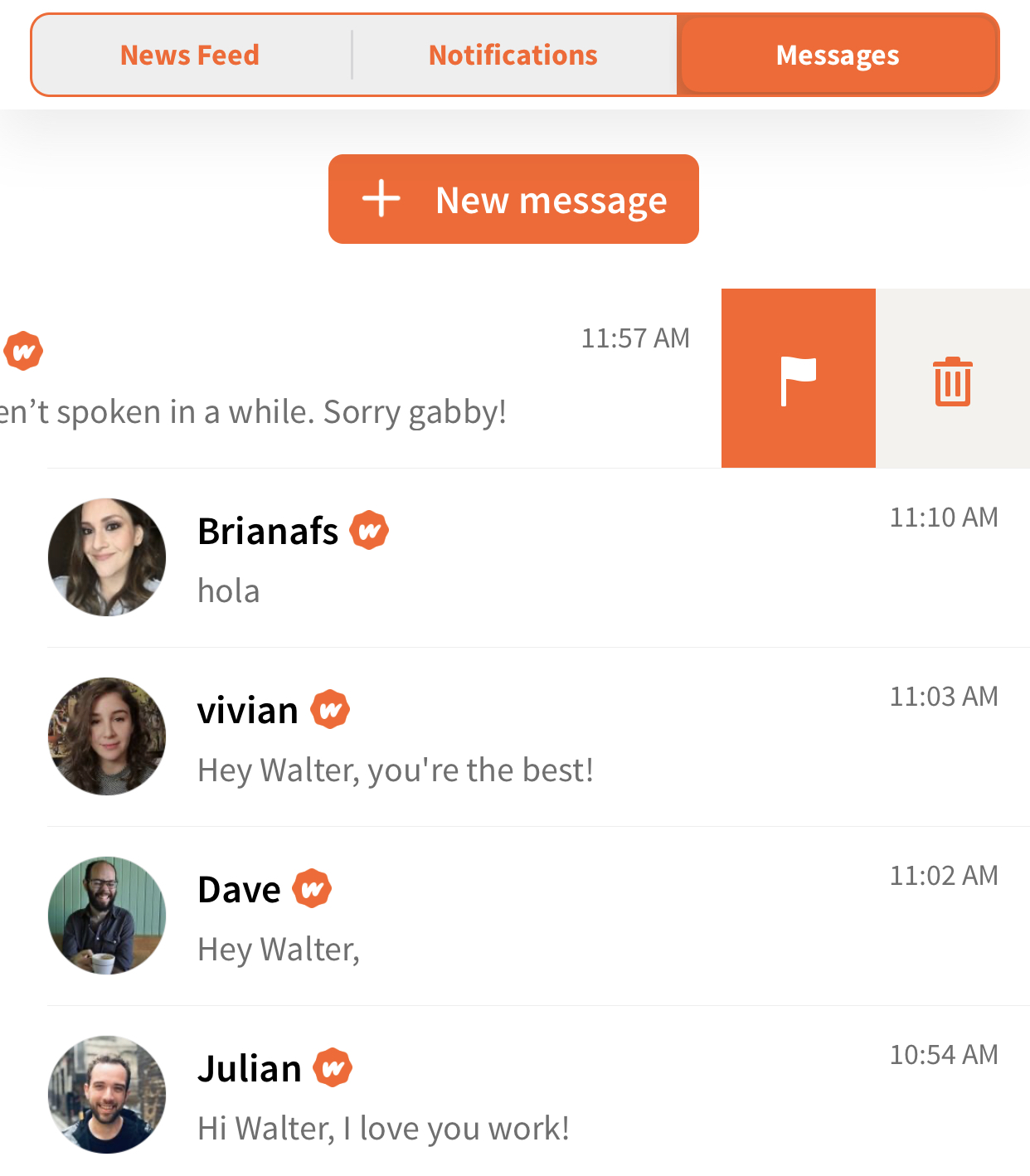 Option 2: In a private message
Tap the More button
Select Delete Conversation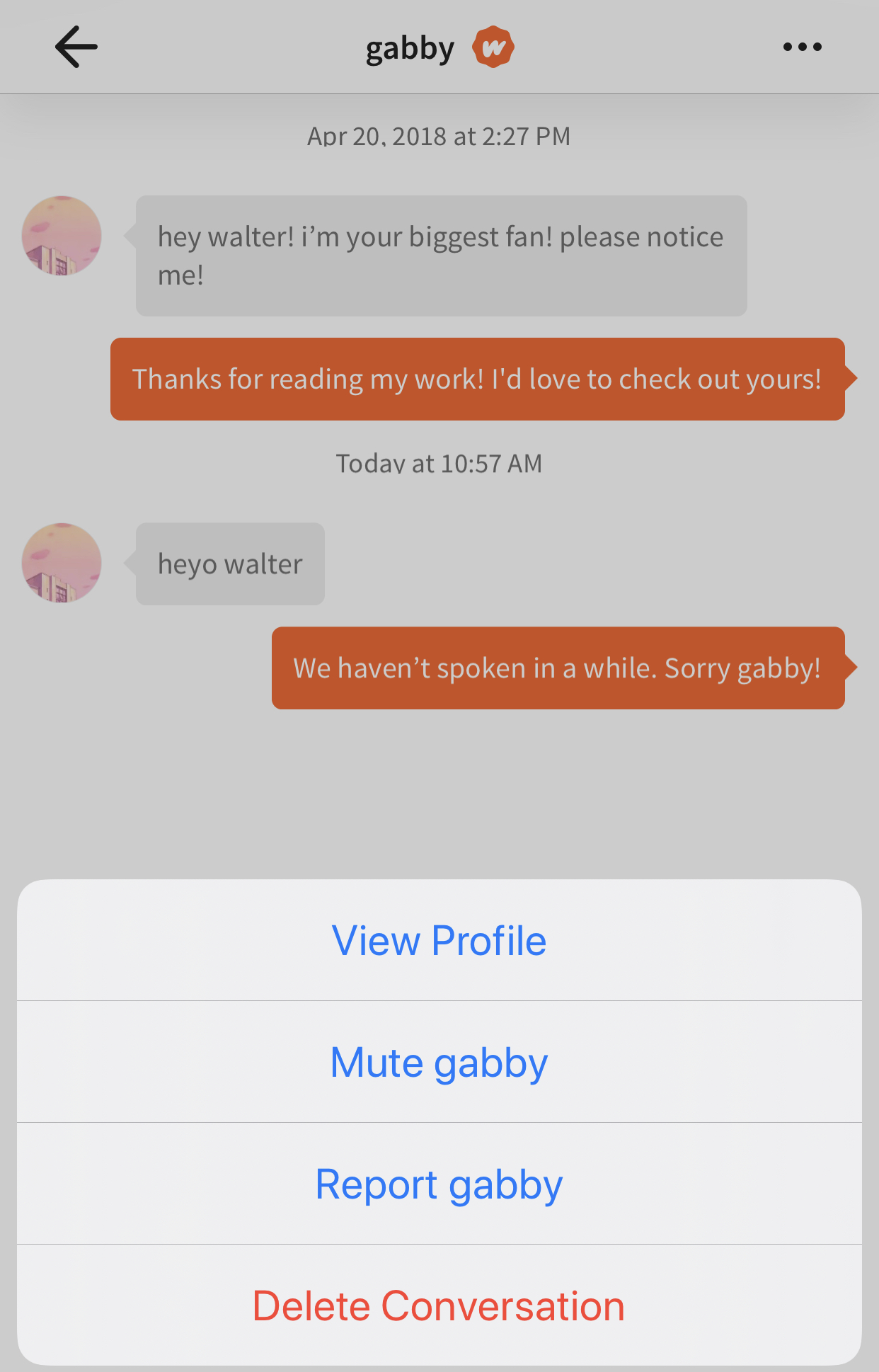 On Android
To check your inbox:
Tap the Updates button on the bottom menu
Select Messages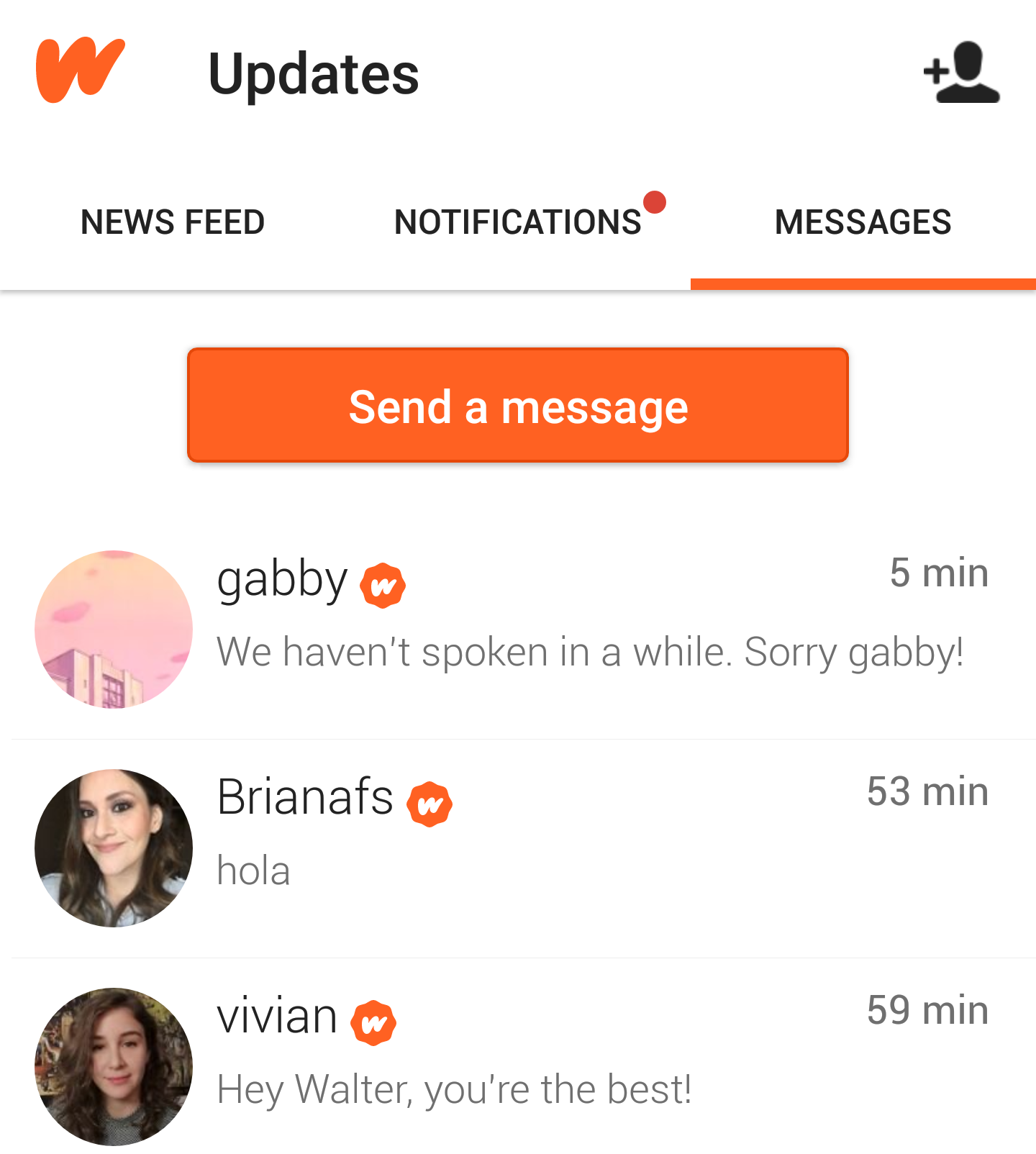 To send a private message:
Option 1: From your Inbox
Tap the Updates button
Select Messages
Tap on Send a message
Type in the username of the user you'd like to message and tap on the username in the list
Type in your message
Tap Send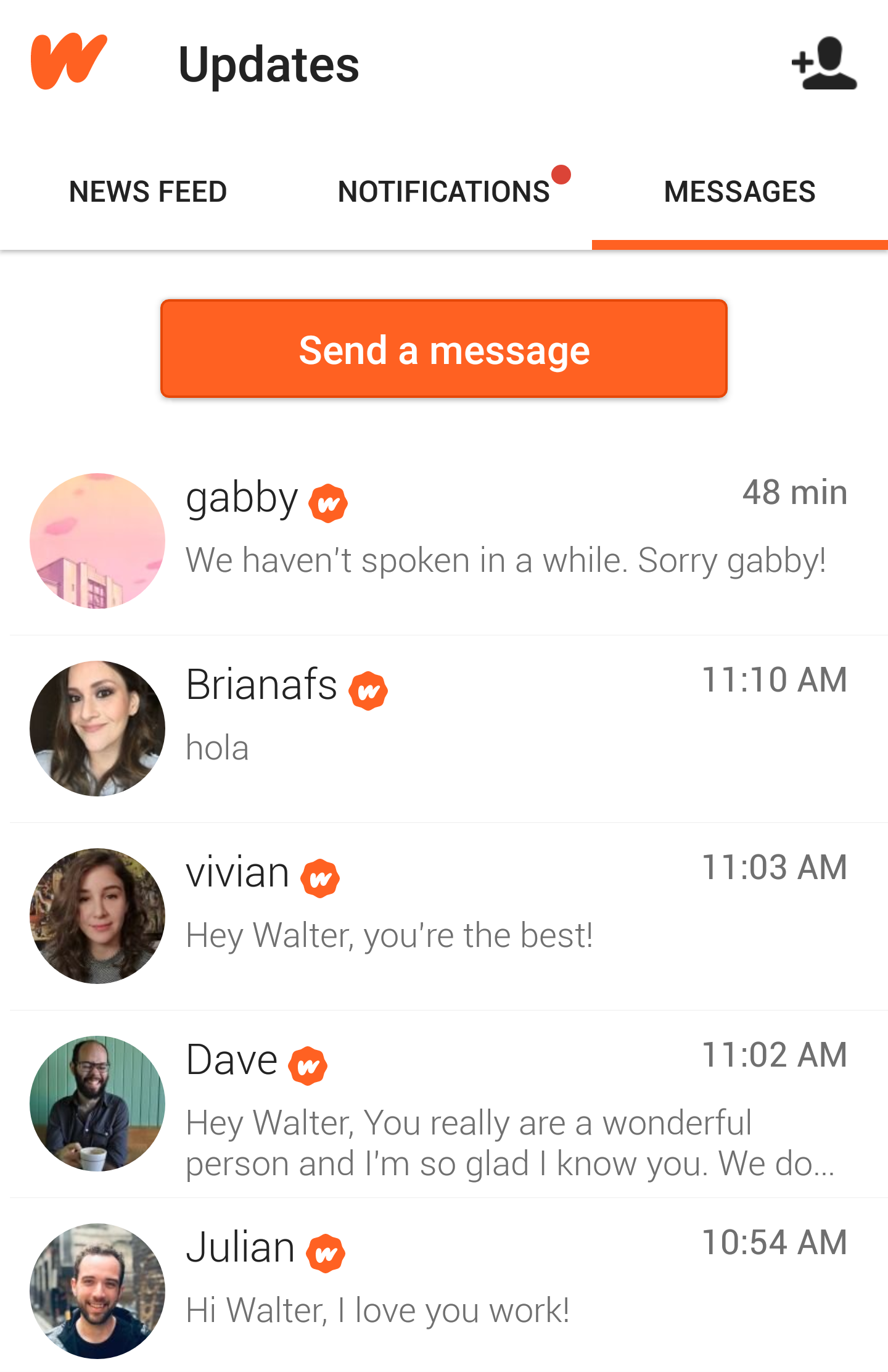 Option 2: From another user's profile
Go to the profile of the user you want to message
Tap the More options button in the upper right-hand corner
Select Send a message
Type in your message
Tap Send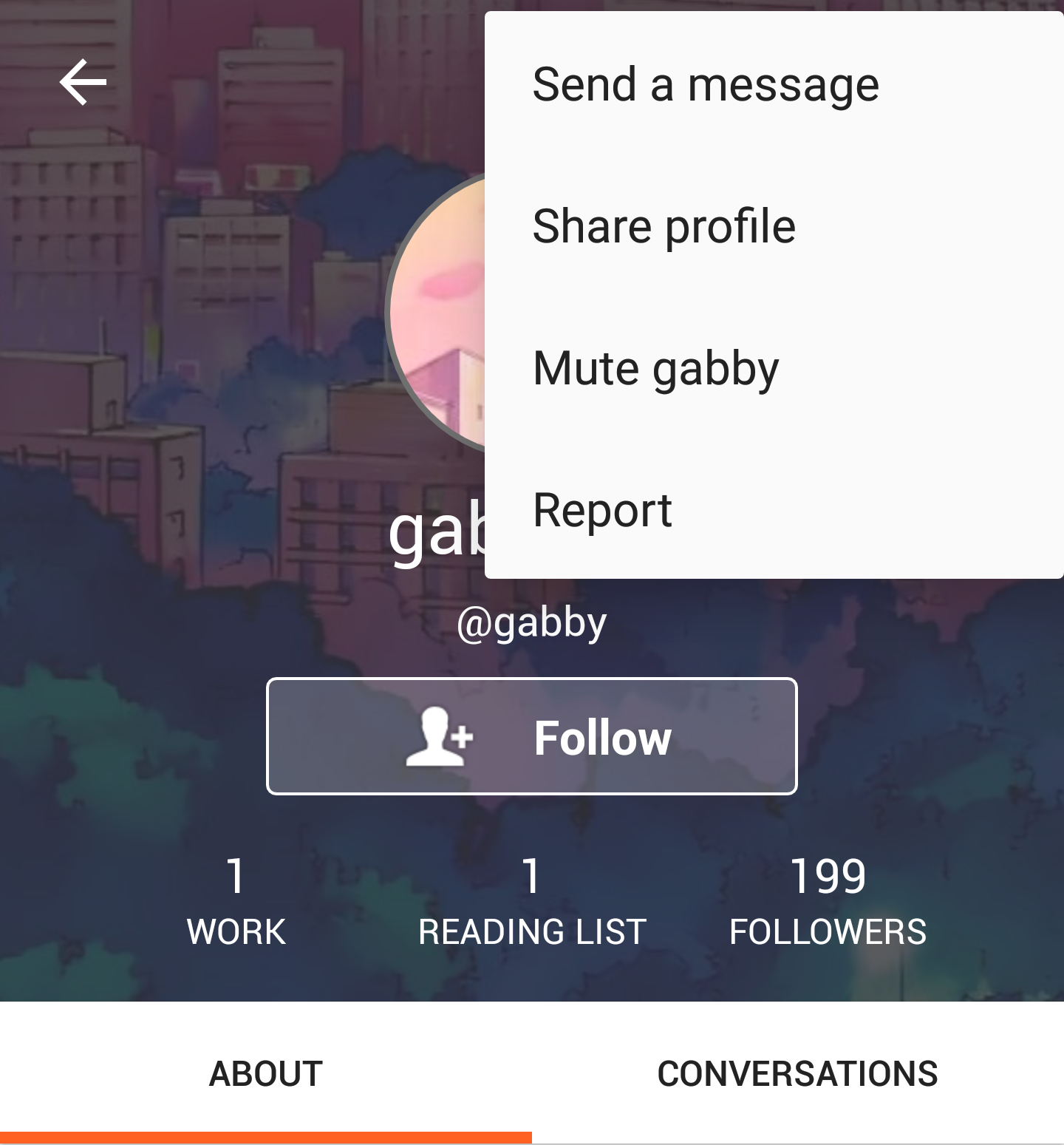 To delete a message:
Option 1: In your inbox
Long press on the message
Select Delete Conversation
Select Yes
Option 2: In a message
Tap the More options button in the upper right-hand corner
Select Delete Conversation
Tap Yes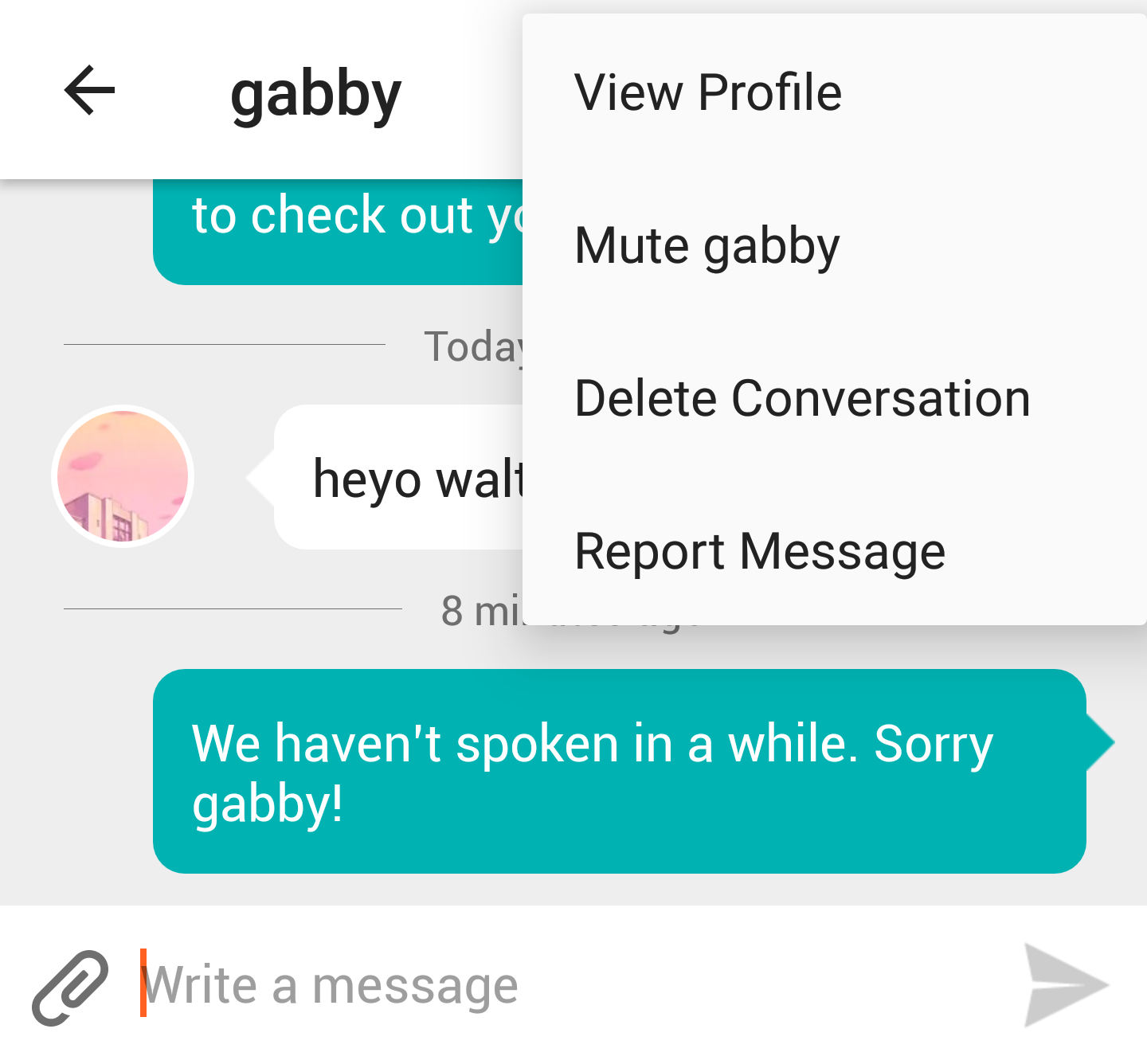 On Web
To check your inbox:
Click on your username in the upper right-hand corner
Select Inbox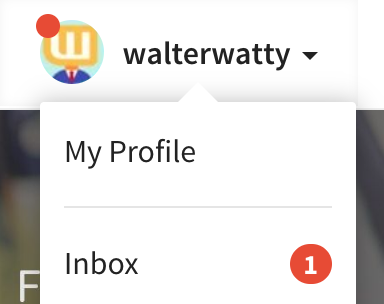 Option 1: Send a private message:
Click on your username in the upper right-hand corner
Click on Inbox
Select + New Message
Type in their username
Type your message and click Send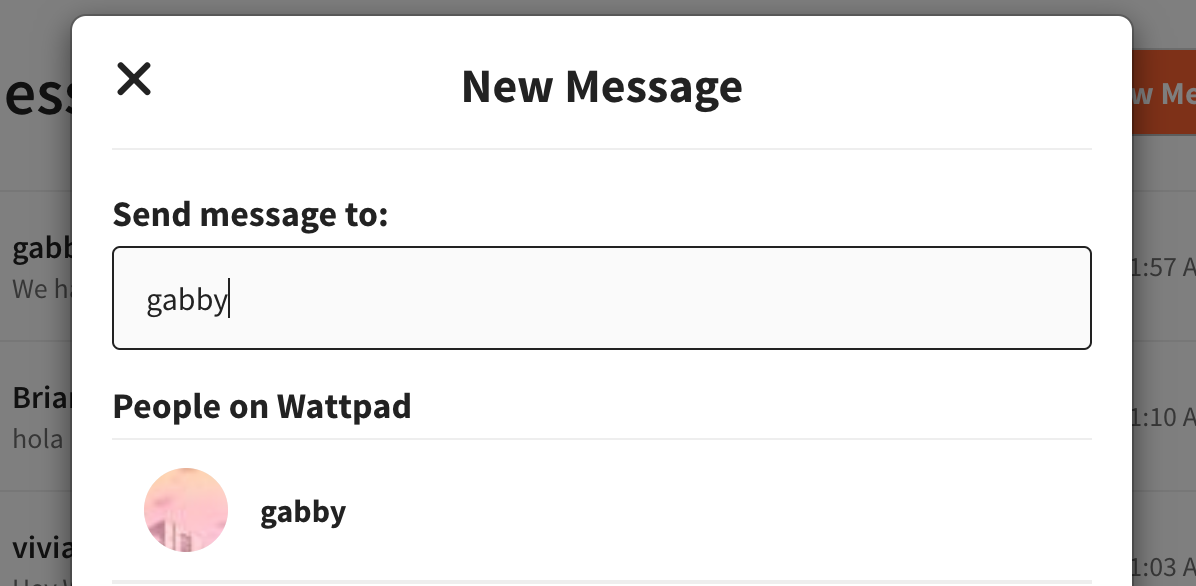 Option 2 : Send a private message:
Go to the profile of the user you want to message
Click on Message
Type in the message you want to send
Click on Send

To delete a private message:
Open your inbox
Open a message
Click on Delete Conversation on the right-hand side
Click Ok

To sort your messages:
Open your inbox
Click on the drop-down menu beside + New Message
Select a sorting option