Your account information is stored on our servers, so you can log in or out of accounts on the app or on the web.
If you need to log out from a device or computer that you do not have access to, you will need to reset your password. You can follow this link for steps: Reset password. By resetting your password, you will be logged out of all devices.
Select a platform for more details.
On iOS
To log in:
Open the app
Tap on Have an account? Sign in

Type in your email/username and password
Tap on Start Reading


To log out:
Tap on your profile picture in the top right of your home screen
Tap on Settings in the upper left-hand corner
Scroll to the bottom of the page
Select Log out


On Android
To log in:
Open the app
Tap on Have an account? Log in
Type in your email/username and password
Tap on Start Reading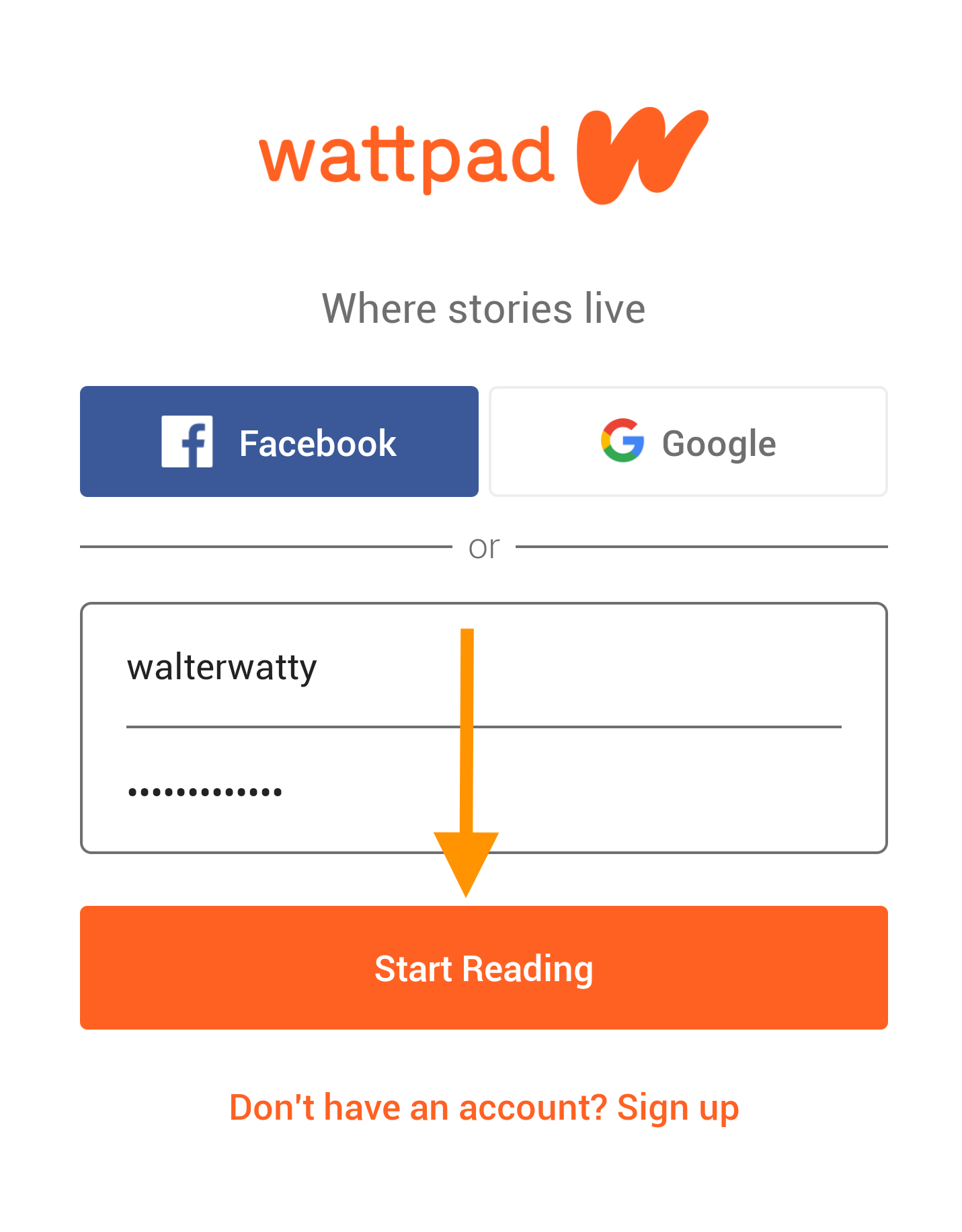 To log out:
Tap on your profile picture in the top right of the home screen.
Tap on Settings in the upper right-hand corner
Select Log out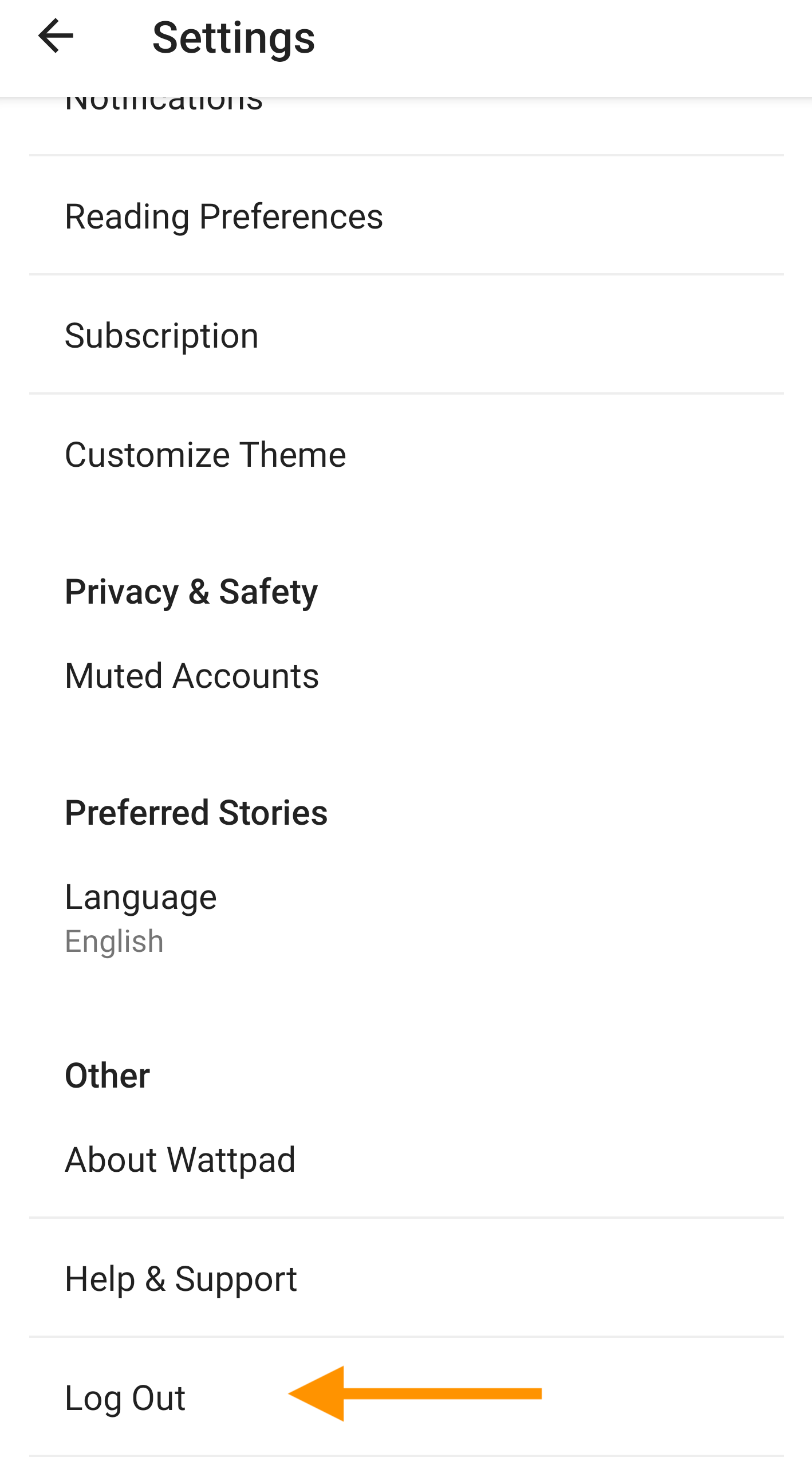 On Web
To log in:
Open an internet browser and go to https://www.wattpad.com
Click on Log In in the upper right hand corner, a log in box will open in the centre of the screen
Type in your email/username and password
Click on Log In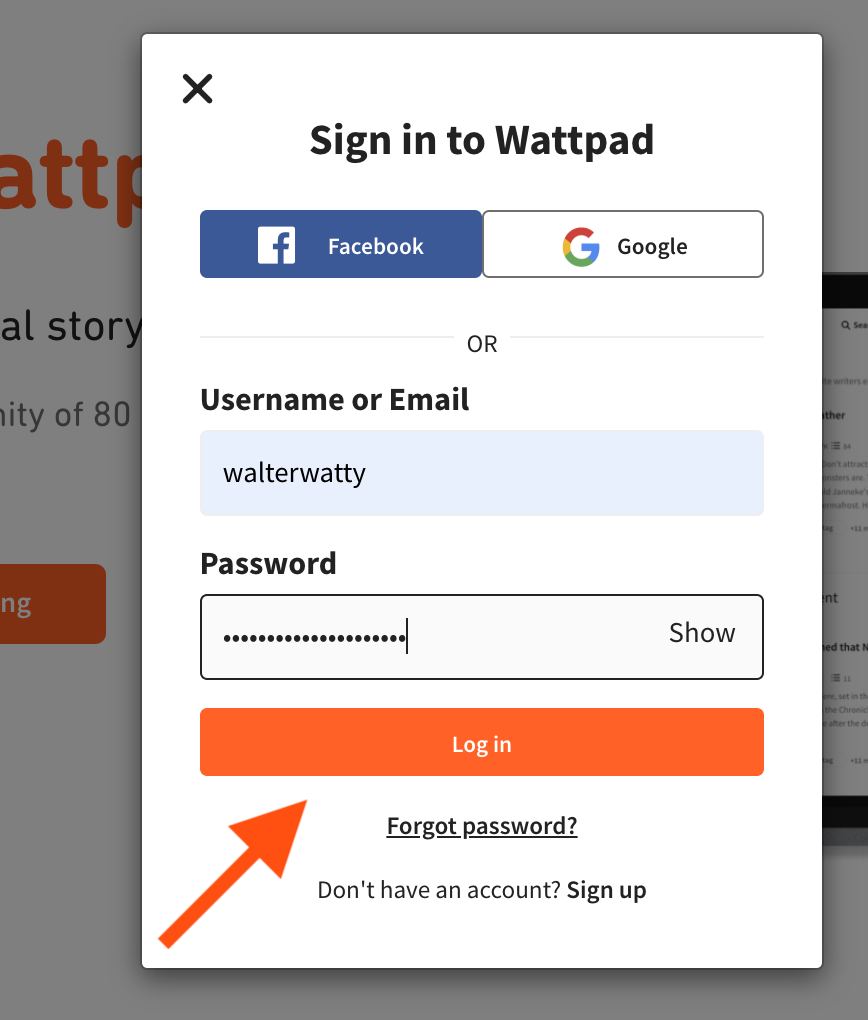 To log out:
Click on your username in the upper right-hand corner
Select Log Out