Wattpad is a free platform available to millions of people around the world. Advertisements help us keep it that way, ensuring readers can find amazing stories and writers can build communities of fans. Similarly to other free services, these advertisements help with the cost of running Wattpad.
Where will I see ads?
In-story ads will appear in between chapters to ensure they don't disrupt the quality of your reading experience. You might also see ads on your Homepage and on the story details page.
How often will I see ads?
In-story ads that appear in between chapters should appear every 10 minutes. A message will pop-up letting you know when a video ad is coming!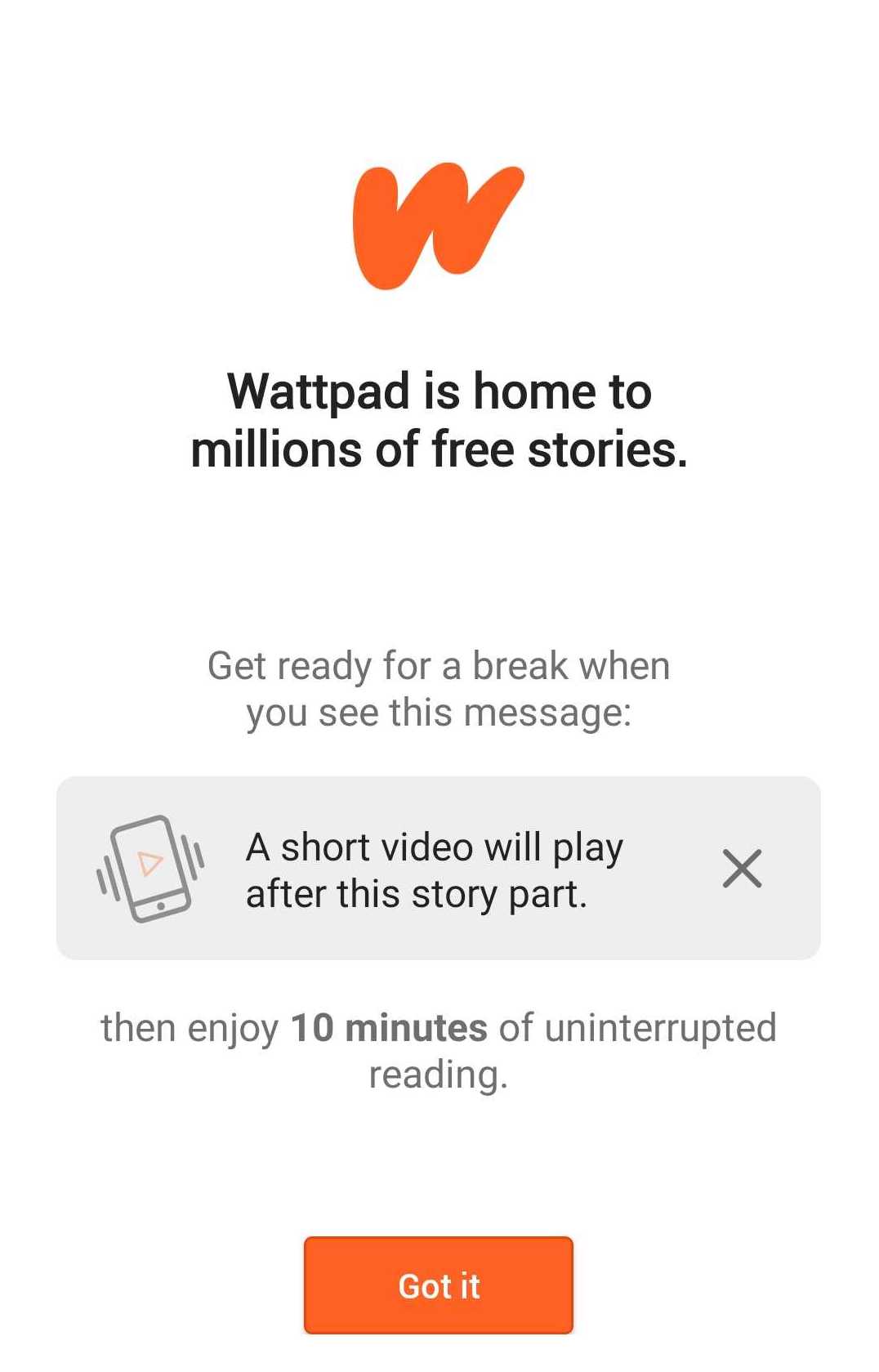 I'd prefer not to see ads. Is this possible?
Absolutely! Wattpad Premium is our ad-free subscription tier available to all users who want more control over their Wattpad experience. Learn more at Wattpad Premium.
Can I make money from in-story ads?
Unfortunately, there are currently no opportunities to make money from ads on your stories.
However, we do have many other options for making revenue as a writer.
Wattpad Books
,
Wattpad Studios
,
Wattpad Brand Partnerships
, and
Wattpad Paid Stories
all provide a path to monetization for writers. While no single program will be right for everyone, we offer a number of ways people can make money with Wattpad.
Experiencing any issues?
If you cannot move to the next story part due to an ad not loading or if you're seeing an ad that you think might be inappropriate to Wattpad, please contact us by submitting a ticket through support with the following info:
Where were you in the app when this happened?

Can you briefly describe the advertisement? (Company, product name, etc.)

Are you using Wi-Fi or cellular data?