Are you searching for a specific person on Wattpad and having trouble accessing their profile? If you're looking at another Wattpadder's profile and are getting a User Not Found message, this could be because:
The user's account is closed 
The username is incorrect and doesn't belong to a Wattpad account 
The user might have muted you. You can learn more about muting in the article Mute or Unmute a User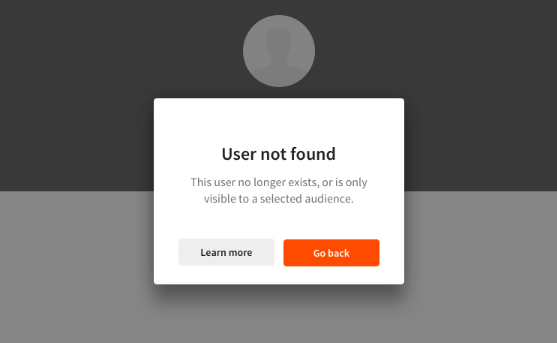 If you're seeing this screen, we recommend double-checking the username to make sure you're looking for the right user.