'User not found' for your own account
If you're trying to log in and you are seeing a 'User not found' message, there are several options you can try:
Try logging in with your email instead of username, or username instead of email
Make sure you're spelling your username correctly
If you have a Gmail address with a dot in it, try removing the dot (e.g., 'jane.smith@gmail.com' becomes 'janesmith@gmail.com') For more information, please see this article: Unable to log in with Gmail address.
If none of this solves the issue, there can be several reasons you still can't find the account:
You've closed the account. Please see Reopening/Reactivating your account
The username is incorrect. Try to think if your username was changed, and try logging in with a different username
The account has been removed
'User not found' when searching for an account
If you're looking at another Wattpadder's profile and are getting a User Not Found message, this could be because:
The user's account is closed
The username is incorrect and doesn't belong to a Wattpad account
The user might have muted you. You can learn more about muting in the article Mute or Unmute a User
The user might have blocked you. You can learn more about blocking in the article Blocking a user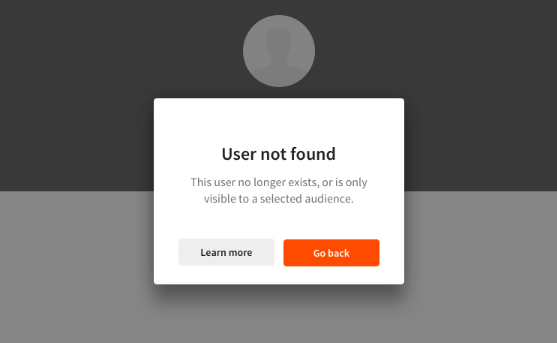 If you're seeing this screen, we recommend double-checking the username to make sure you're looking for the right user.