Hey Wattpadders,
We're excited to launch a new feature so users can earn coins by watching ads.
We are currently testing the best way for Wattpadders to earn Coins. We are releasing this program as a test to 50% of Wattpadders in the United States, Canada, Australia, and New Zealand.

This test will help us understand how our community interacts with the new feature, which will help us determine the best way to build this feature for the broader Wattpad community.
To earn Coins visit the Earn tab in the Coin shop or by selecting Earn free Coins under the Paid Stories heading on the homepage. When you earn Coins the balance in your wallet will be updated and you can use Coins to unlock Paid Stories wherever you use Wattpad.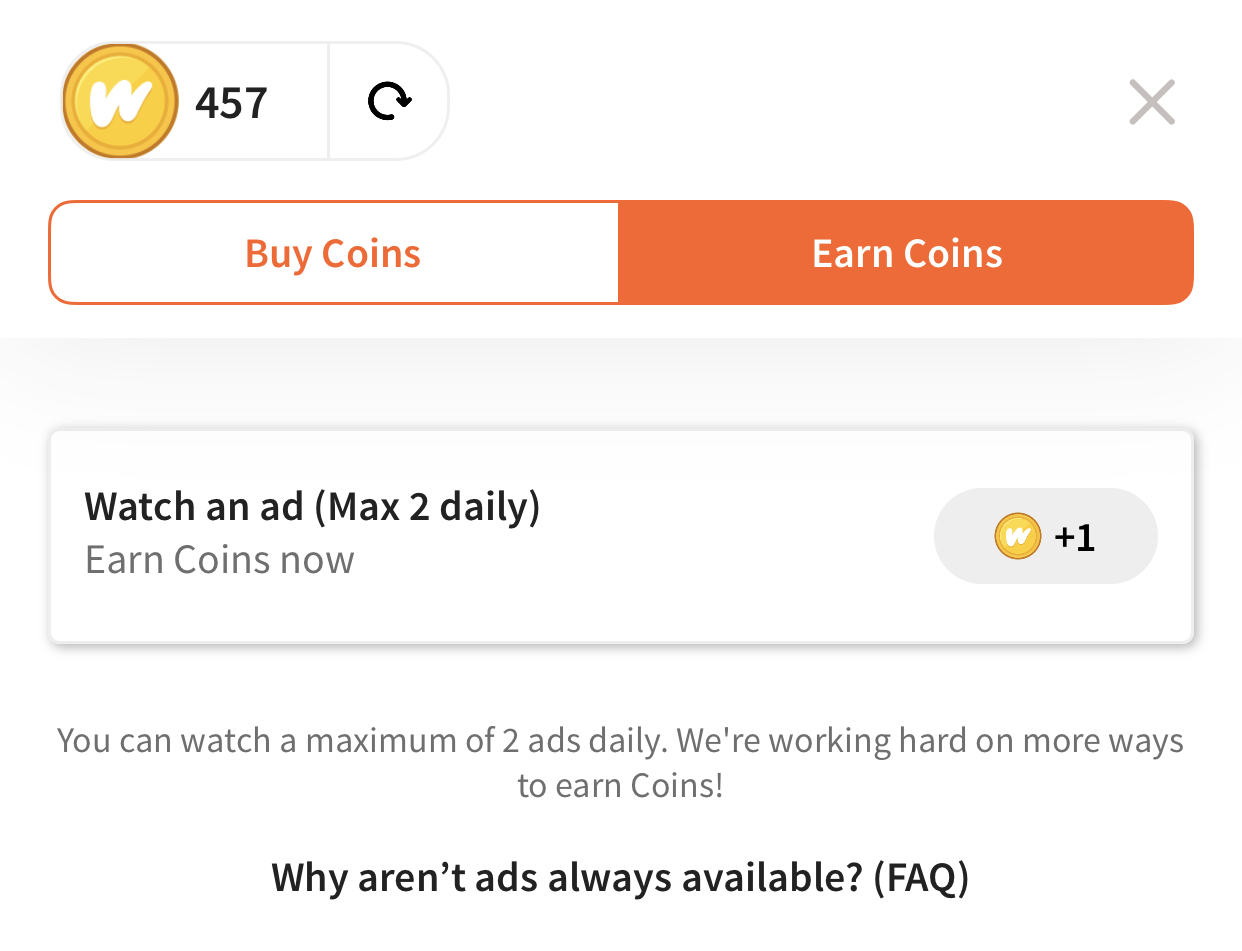 More questions about the feature? Head over to our FAQ for more details.
Happy Reading and Writing, Wattpadders!