Coin Shop
To purchase coins you will need to select your wallet and open the coin shop. You can open this by going to your profile and selecting

In order to purchase coins you will need to have an App Store or Google Play account. Coin pack purchases are not yet available on the Web version of Wattpad but you can unlock stories using purchased coins.
You can also access the coin shop when you reach a paywall on a paid story. The coin shop will display all available coin packages and their prices. Here is what it looks like: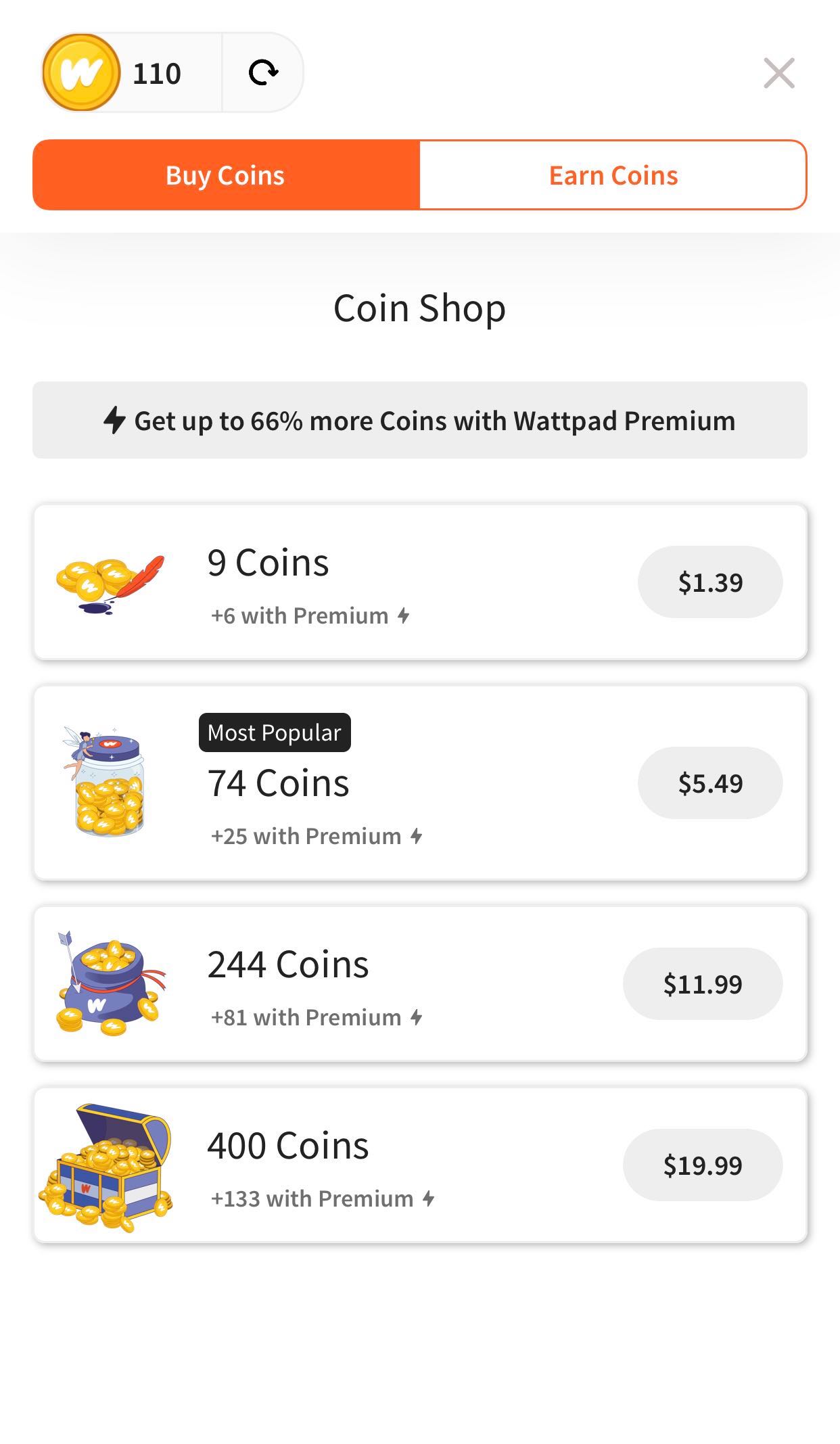 If you are a Wattpad Premium member you will get bonus coins with every package. You can learn more about Wattpad Premium here.
You can also earn coins by watching ads. Learn about how to earn coins here.
Unlocking Story parts
All Paid Stories have free preview chapters so you can decide if you want to spend coins on it. When you reach a Paywall on a Paid Story you will see the following options.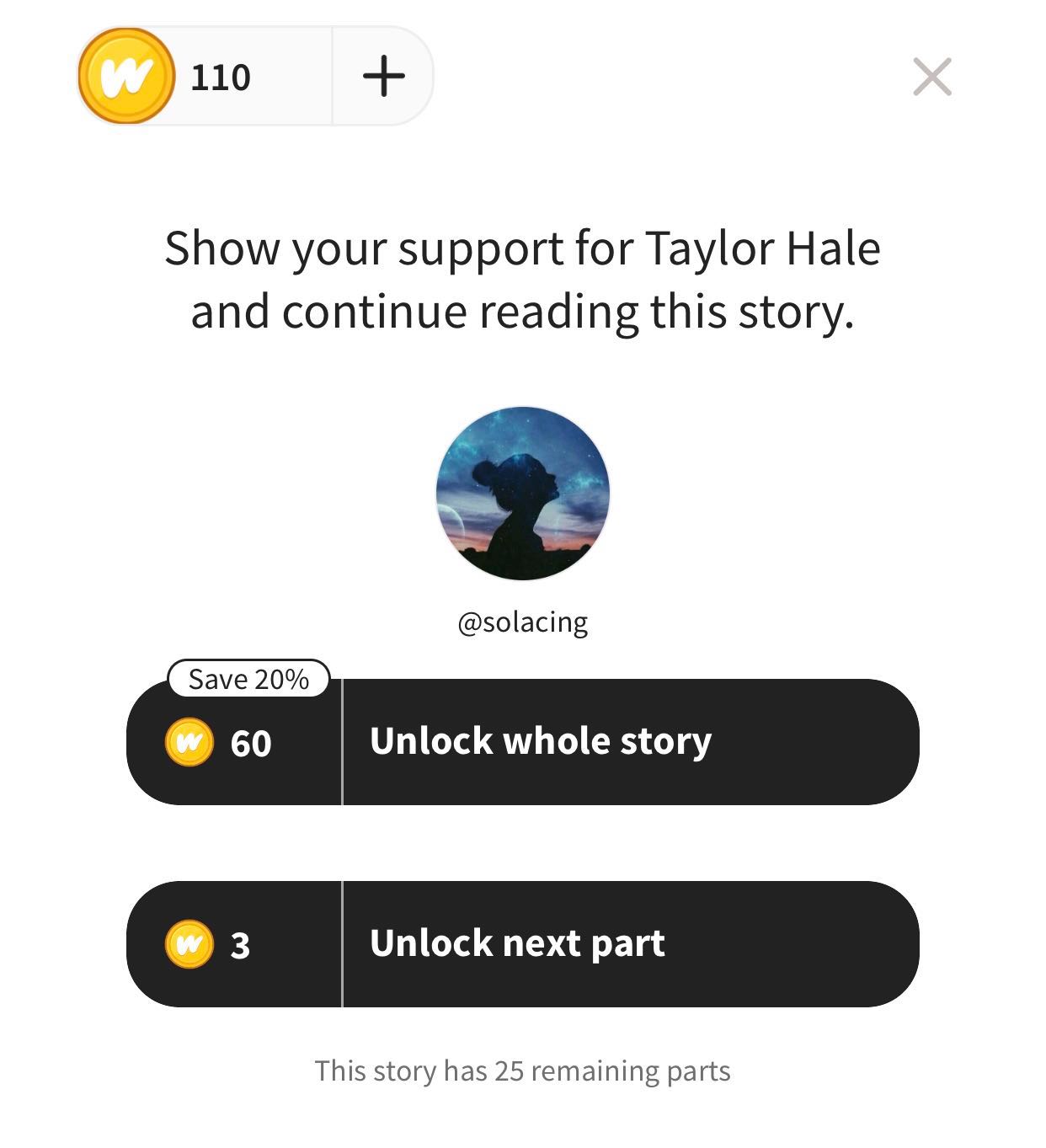 All Paid Stories cost 3 coins per part or you can unlock the full story. Please note that all Paid Stories are different lengths and some will require more coins to fully unlock. Below you can see how many parts are remaining in the story.
Whether you unlock one part or the entire story, you can read whatever you unlock as many times as you like.
When you unlock stories with Coin you are directly supporting writers, so they can keep writing stories you love. Learn how your support is empowering writers: https://www.wattpad.com/user/PaidStories