You can add a description to your profile to tell more about yourself, your likes or anything else. Descriptions can be a maximum of 2000 characters in length and your account must be verified.
Please refrain from adding links to your profile description. For safety reasons, any links that are adding to your profile description will be automatically detected as spam.
To find out more, select a platform.
On iOS
Go to your profile (tap on your profile picture in the top right)
Tap the Settings button
Select Edit Profile
Select About
Type in what you want for your description
Tap on Save in the upper right-hand corner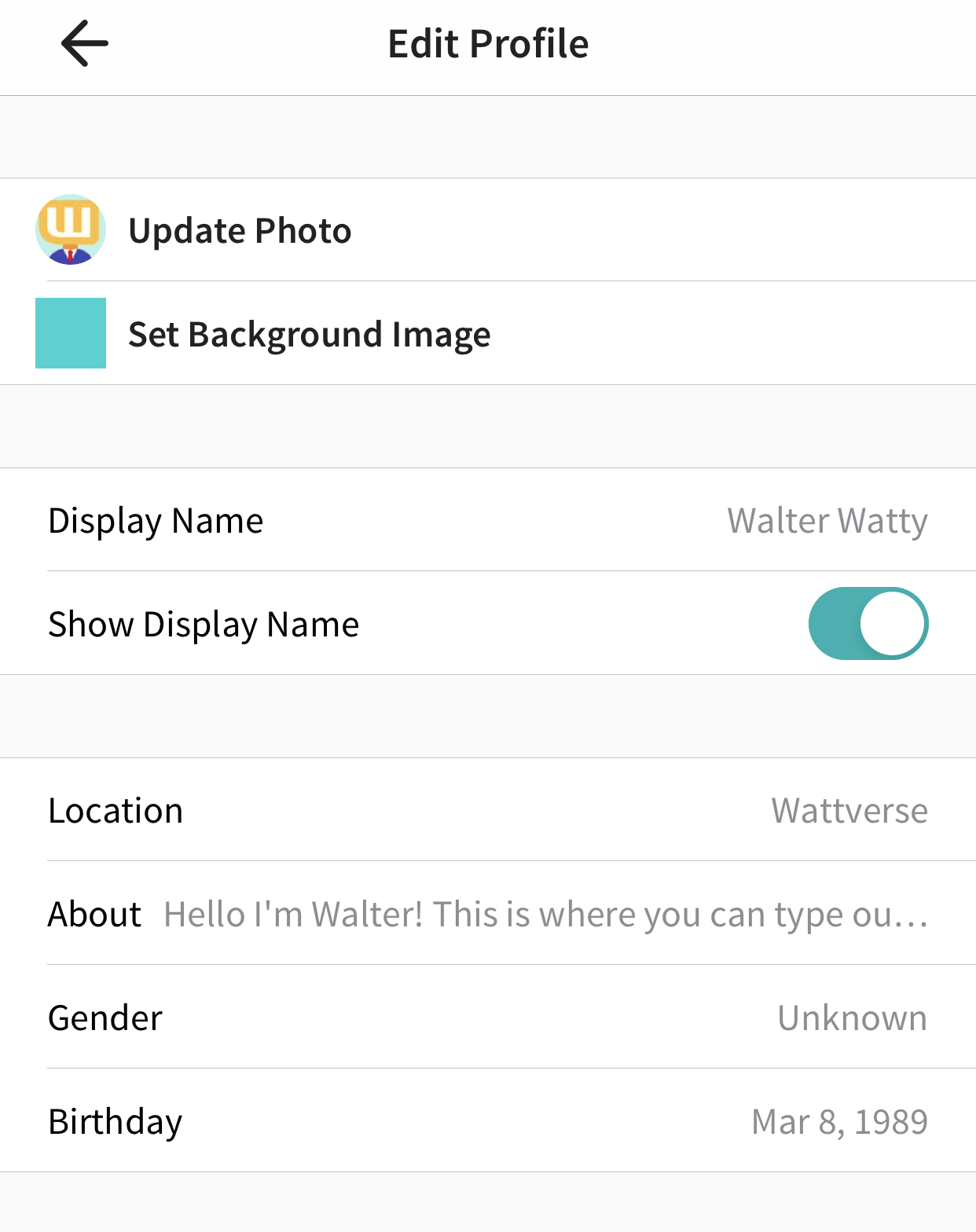 On Android
Go to your profile (tap on your profile picture in the top right)
Tap the Settings button
Select Account Settings
Tap on About
Type in your text
Tap OK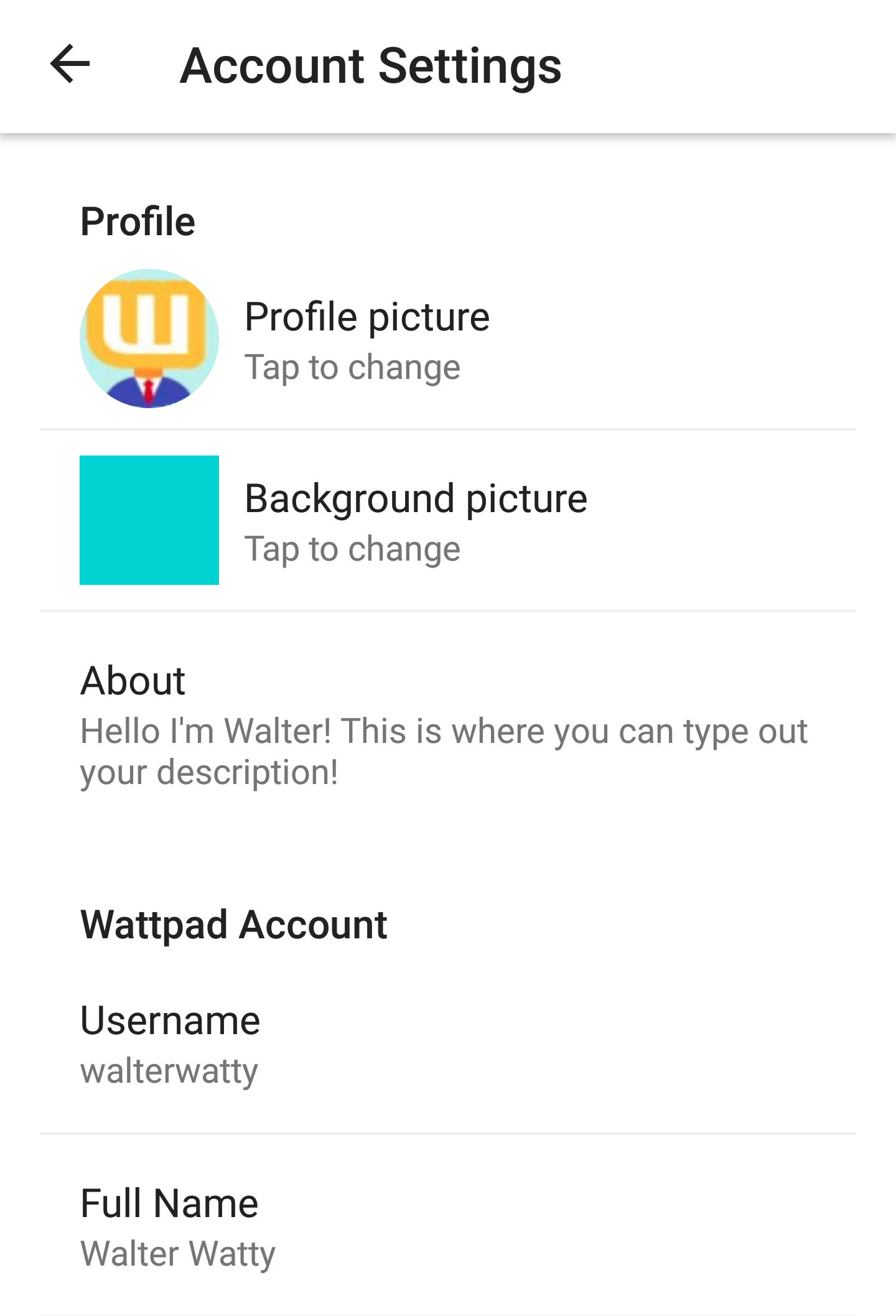 On Web
Click on your username in the upper right-hand corner

Select My Profile
Click on Edit Profile
Type in the text for your description
Click Save Changes at the top of the page